She Loves You Anyway...
But we're pretty sure your mom (or your kids', or any mother in your life) will love you even more when you surprise her with one of these special gifts
For the mother who likes to try new things...
A gift set is a fun way to check out a new product, a new brand or a new routine.
For the mother who spends her summer at the beach...
Or in the garden, or at the playground. If she's outside, she needs a broad spectrum sunscreen.
For the mom who's into wellness...
Supplements, hand sanitizers and other good-for-her products that will help her stay healthy.
For the mom who collects gadgets, both high- and low-tech...
Does she have an avocado slicer? A garlic press? She'll love our collection of beauty tools that do one thing really well.
For the mother who doesn't miss a workout...
Our mix of pre- and post-exercise must-haves are a great complement to her training schedule.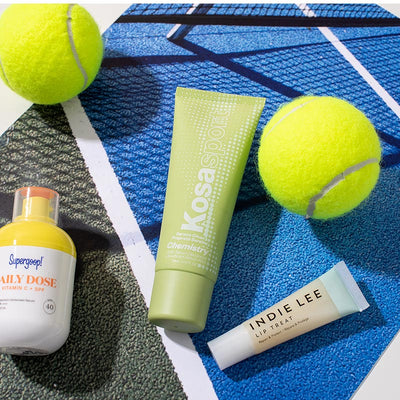 For the mom who really needs to chill...
Whether she's a self-care fan or the type who should take a little more "me time," these relaxation-promoting products will be perfect.
For the brand-new mother (or the mother-to-be)...
Skincare and more that's specifically designed to be used during pregnancy and after.